If you're an existing subscriber of ScanLister, there will be times when you need to change your payment information.  There are two ways to do this:
If you used PayPal to Subscribe
If you did not use PayPal to Subscribe

How to Change Payment Information if you used a Credit/Debit Card using PayPal
Log in to your PayPal account.
Click Profile near the top of the page.  Then click Profile and Settings.
Click My money.
Scroll down and click on Manage Automatic Payments.
Click the name of the merchant for the agreement you want to change. (ScanLister)
Click Change beside Backup Funding Source in the Funding Source section.
Select the payment method you'd like to use and click Save.

How to Change Payent Information if you used a Credit/Debit Card without using PayPal
 Find your last ScanLister payment receipt in your email inbox.  It will look like this: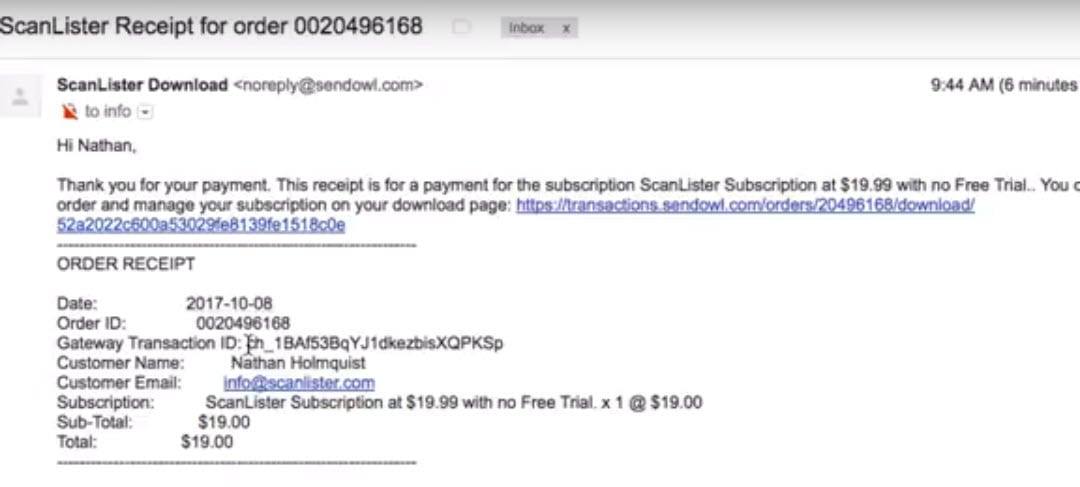 2.  Click on the first link in the email here.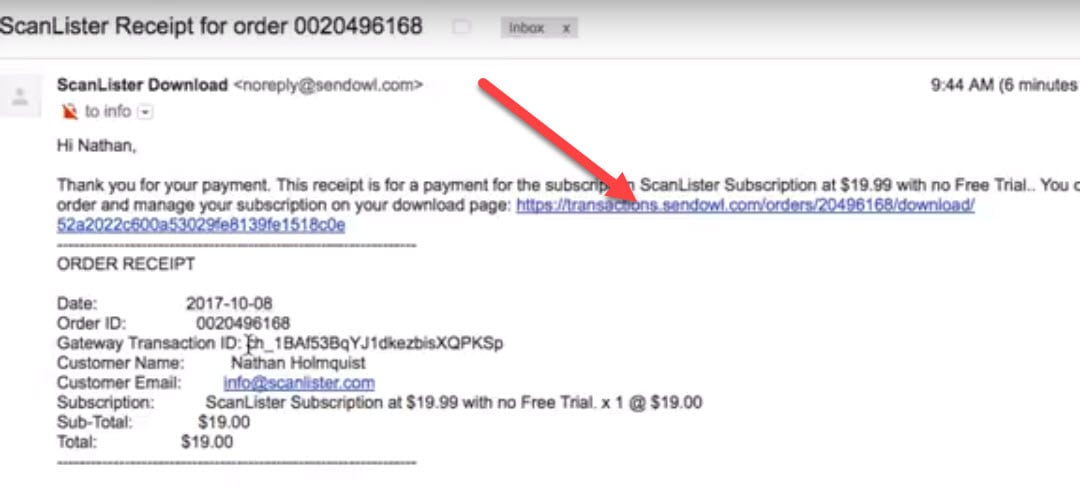 3.  Then click on the manage your payment here link.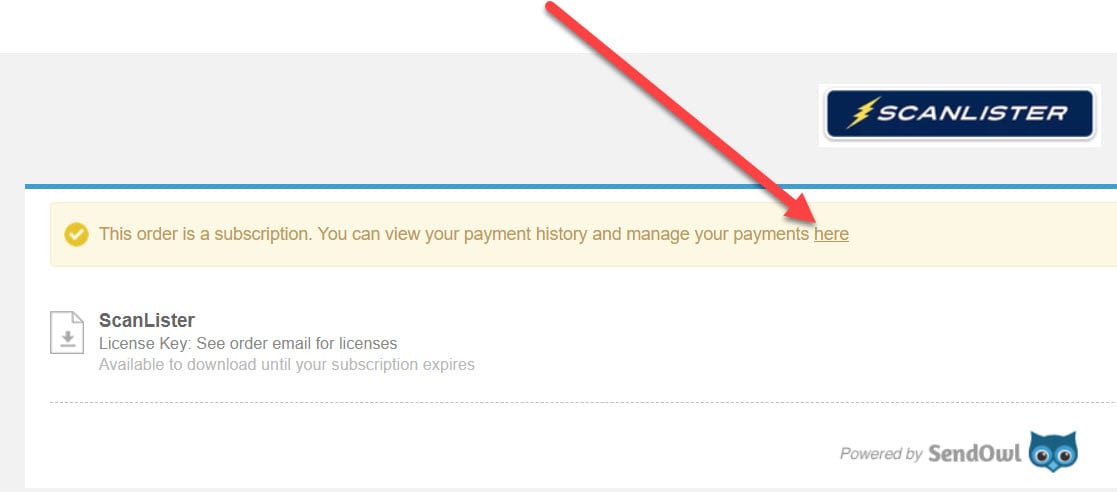 4.  Now you can change your card number.