New ScanLister Feature
Now you can print FBA (FNSKU) labels while scanning in each item for box content. This will be a big time saver for your FBA workflow!
Here's a video on how it works.
Benefits of this Feature:
Now you can skip the entire step of just labeling items
Split shipments are easier to manage
No need to keep the items in order after listing
How to handle split shipments
With ScanLister, your items will typically go to one to three warehouses.  If the shipment gets split, start with the largest shipment first. Then start scanning in for box content.  If ScanLister says, "item not found in shipment", you can put that aside for the another shipment.
Here's a Facebook Thread on the Subject.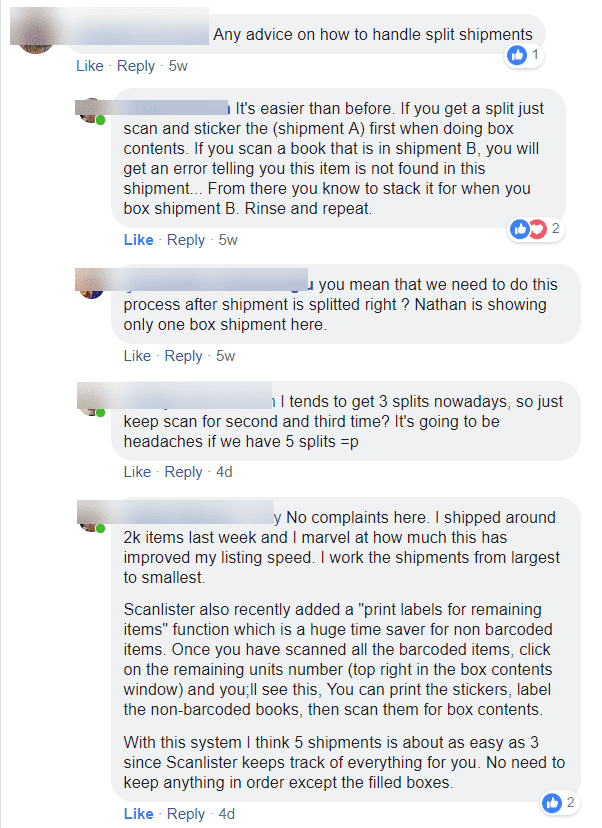 FAQ
What type of label printer does this work on?  It works on a Dymo or Zebra Printer.
Does this work for all barcodes?  This works for ISBN, UPC, EAN, ASIN, and FNSKU numbers.
Does this work on the Mac version?  Yes, this feature works on both Mac and Windows.