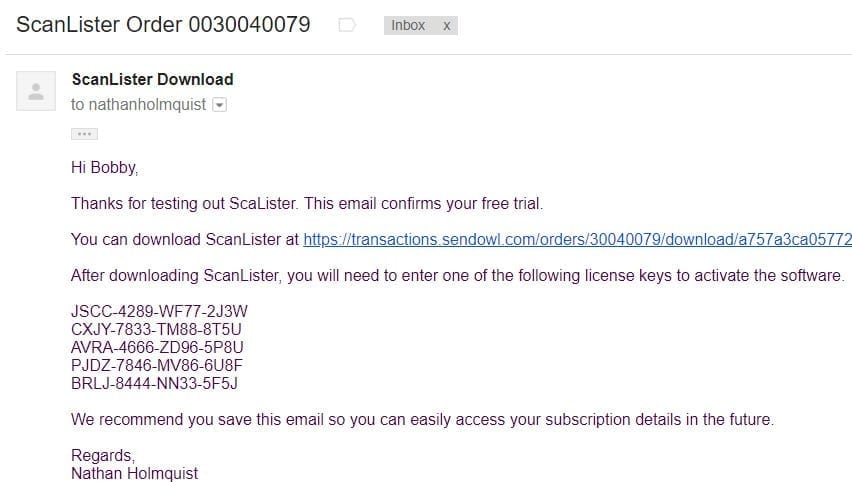 Downloading ScanLister 
After purchasing ScanLister, you will get a download link in  your email.  If you purchased using PayPal, check your PayPal email address.  Download the link and follow the instructions.  If your antivirus software blocks the download attempt, you may need to temporily disable the antivirus software.
Connecting ScanLister to your Amazon Account
Almost there!  Lastly, you will need to connect ScanLister to your Amazon account.  The instructions are below.
Need more details? Contact us
We are here to assist. Contact us by form submission or email.